Project description
Mon Cher Hotel
Design cost:
Cost of sales:
Boutique Hotel. Sochi. 2 060 sq. m.
The premiere apart-hotel is located in a central but quiet area of ​​the city with lackluster infrastructure. According to the developer's plan, such a building would revitalize the area and attract people and businesses there.
Goals: To create the complex interiors and design the entrance room so that the building would attract the project's target audience to the area. And also to reduce the budget for its finishes through interior design decisions without lowering the quality. To make the building competitive through favorable pricing compared to other buildings with similar quality.
Solution: The entrance room and lobby of the complex were completed in a classic style. Thanks to the use of natural stone for the floor and decorative elements that prevent wall damage, we were able to almost double the time needed until the scheduled repair date. The use of a variety of materials for the public areas on different floors made it possible to distribute the budget more efficiently. The hotel rooms were designed in a calm color range: gray and beige. The closeness of the shades we chose simplifies further maintenance and provisioning of the rooms while keeping a noticeable variety.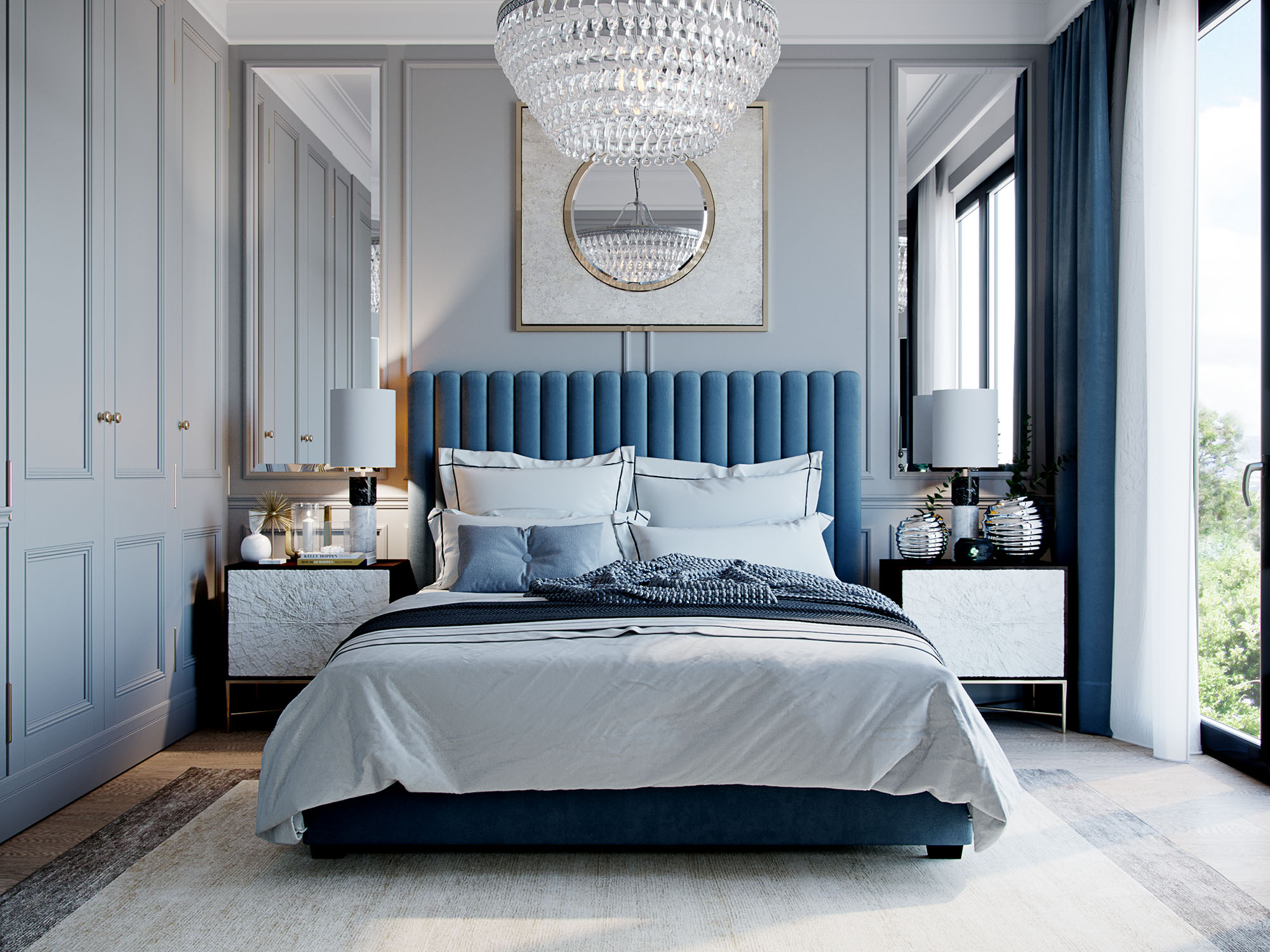 Project Apart-Hotel Grey