Project description
White Resort
Design cost:
Cost of sales:
Apart-hotel 1st building. Sochi. 2 500 sq. m.
The client, AR GROUP, is a large developer in high-end real estate, for whom we developed the project design for the premiere hotel apartment complex Luchezarniy ("Radiant"). The complex consists of several buildings located in a park five minutes from the sea.
Goals: Reorganization of the former sanatorium complex into an apart-hotel that would allow acquisition of ownership and timeshares. Creation of a design with emphasis on brand uniqueness that would increase the efficiency of hotel services and apartment upkeep and would make guests' stays comfortable.
Solution: The use of bright tones in the design made the space more light and airy. By creating a complex architectural arrangement, we inscribed the existing beams into the ceiling structure and hid the necessary utility lines without lowering it.
We unobtrusively inscribed the client's logo in the custom decor for the wall decorations. The selection of materials for each type of apartment made it possible to redistribute the budget and derive maximum profitability from the building complex. Using furniture we designed for the interior, we were able to fully ensure the functionality of even relatively small spaces. This along with the specifications for the process for hotel service work made it possible to make space maintenance as efficient as possible.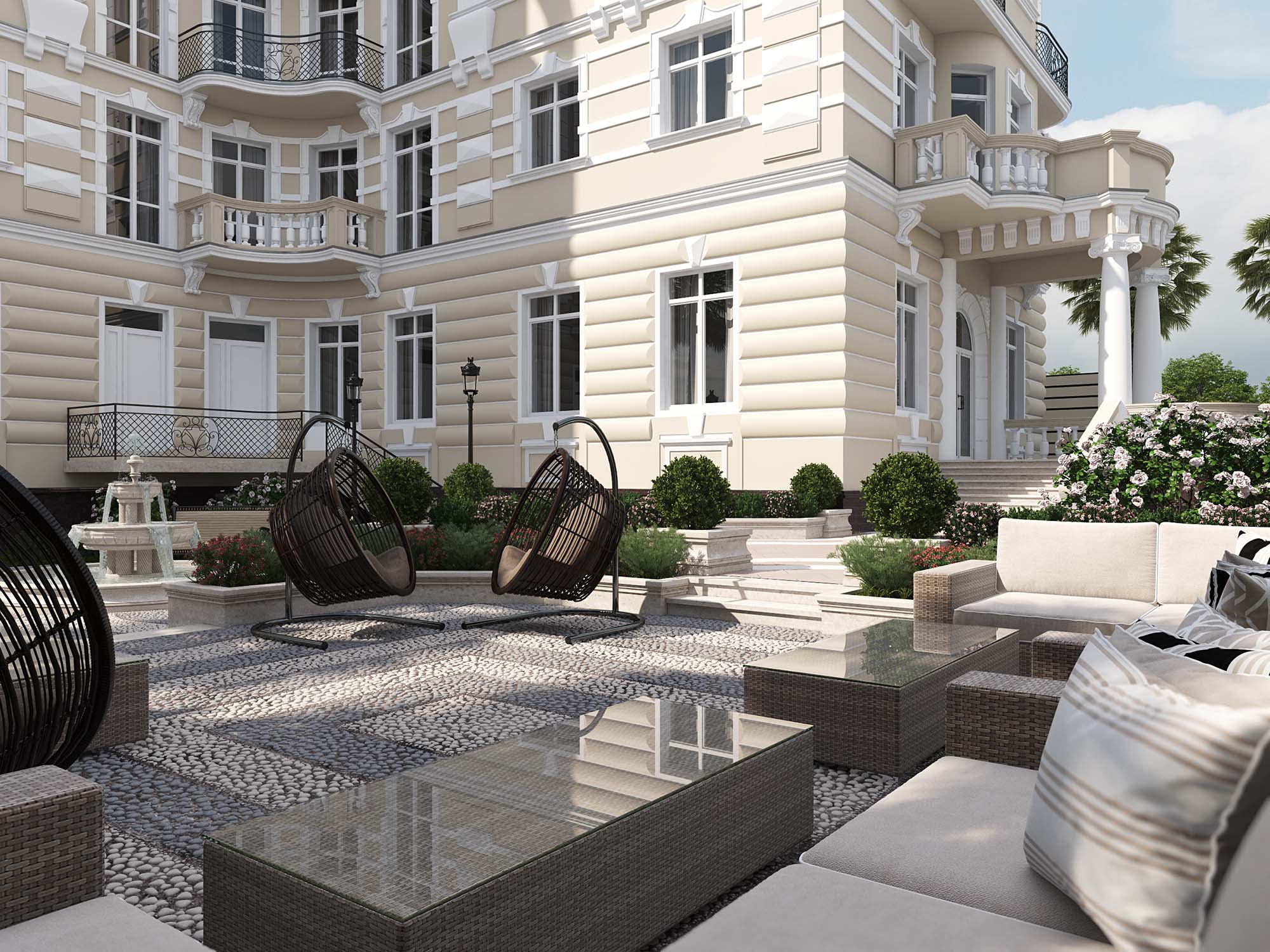 Project Apart-Hotel 5* Matisse