Project description
Millennium Park
Design cost:
Cost of sales:
House. Moscow. 2789 sq. ft.
Goals:  Customers wanted to give the atmosphere of an Alpine Chalet to their home. The second important aspect in the design of the interior was the owners' love to cooking, so it was important to pay attention to the kitchen.
Solution: The interior of the house is filled with massive wooden beams that recreate the atmosphere of an Alpine Chalet. Beautiful combinations of natural stone and wood fill the interiors with the spirit of nature. The first floor includes the combined space of the kitchen, dining room and living room, the owner's smoking room and a playroom for children. All main rooms on the ground floor have access to the terraces. On the second floor are the master and children's bedrooms, and on the third Spa area and gym. The kitchen was organized in the very center of the first floor and became the heart of the house. All the furniture was made to order according to our drawings.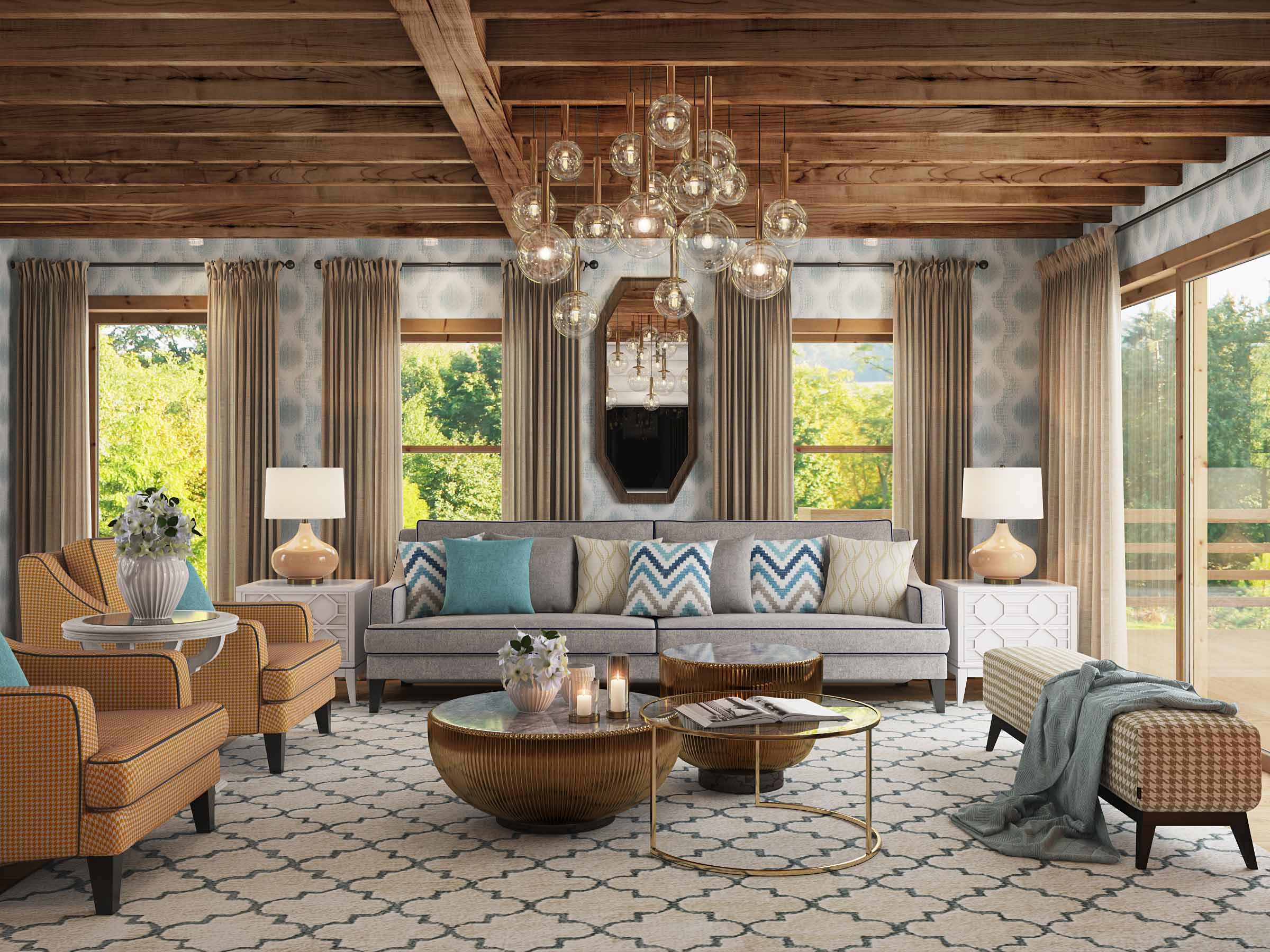 Project New Jersey house