Project description
Crimean Cuisine
Design cost:
Cost of sales:
Restaurant. Moscow. 125 sq. m.
The Crimean Cuisine restaurant was to become an inexpensive fish restaurant in the city center, offering its guests not only fish dishes, but also memories of the warm south.
Goals: Reconstruction of the old building, replacing communications and some structural elements. To create a design of the restaurant, reflecting its concept, with a reference to the summer vacation, and presenting the Crimean cuisine as the main kitchen of the place.
Solution: The basis of the restaurant's design concept was the style of the 70s, close to the mood of the beloved Soviet films of that time. The interior immerses guests in an atmosphere of solar heat, the sea, bright colors and communication with friends. The restaurant space is divided into two rooms. The large one, designed for 45 people, is dominated by warm colors, a large amount of wood, soft sofas and armchairs – recreate the atmosphere of the resort. The wall painted with marine motifs and lamps reminiscent of schools of fish set the guests on the right track. The second room, which for 12 people is a real vineyard, where it is nice to relax during a hot afternoon.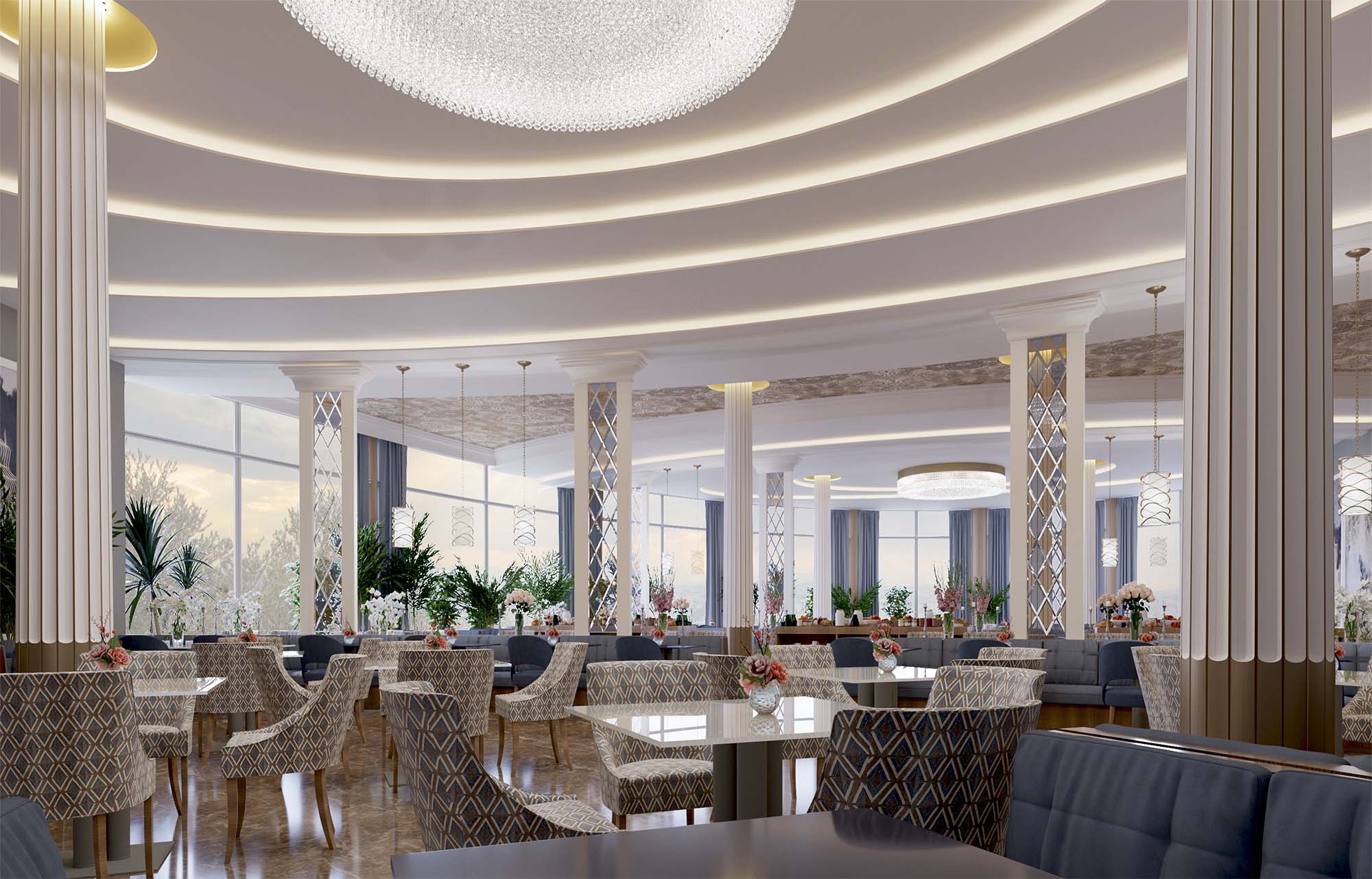 Project Old Tolyatti