Project description
Restaurant Old Tolyatti
Design cost:
Cost of sales:
Restaurant. Tolyatti. Area: 330 sq. m.
In 2016, we worked on a design project for a hotel in Tolyatti. The hotel was supposed to place two restaurants working both for guests and for local residents. One of the restaurants was supposed to be used as a banquet hall, so we thought out its layout so that it could perform all functions at the same time.
Goals: To make design plans for a hotel restaurant in Tolyatti that would be attractive not only to guests but also to the city's creative intellectuals as part of a tender for developing a design concept for the hotel.
Solution: We chose a calm color palette and moved emphasis toward details and decor. The non-standard elliptical shape of the fourteen-story building is reflected in the configuration of the bar located in the center of the restaurant area. It can be used as a buffet during breakfast and as a cocktail area in the evening. Daylighting above the bar was encased with a voluminous aerial
art construct that make it the focal point of attention in the restaurant. Thanks to the innovative decision to make the art object from PVC canvas and a light metal frame, it creates practically no load on the building structure.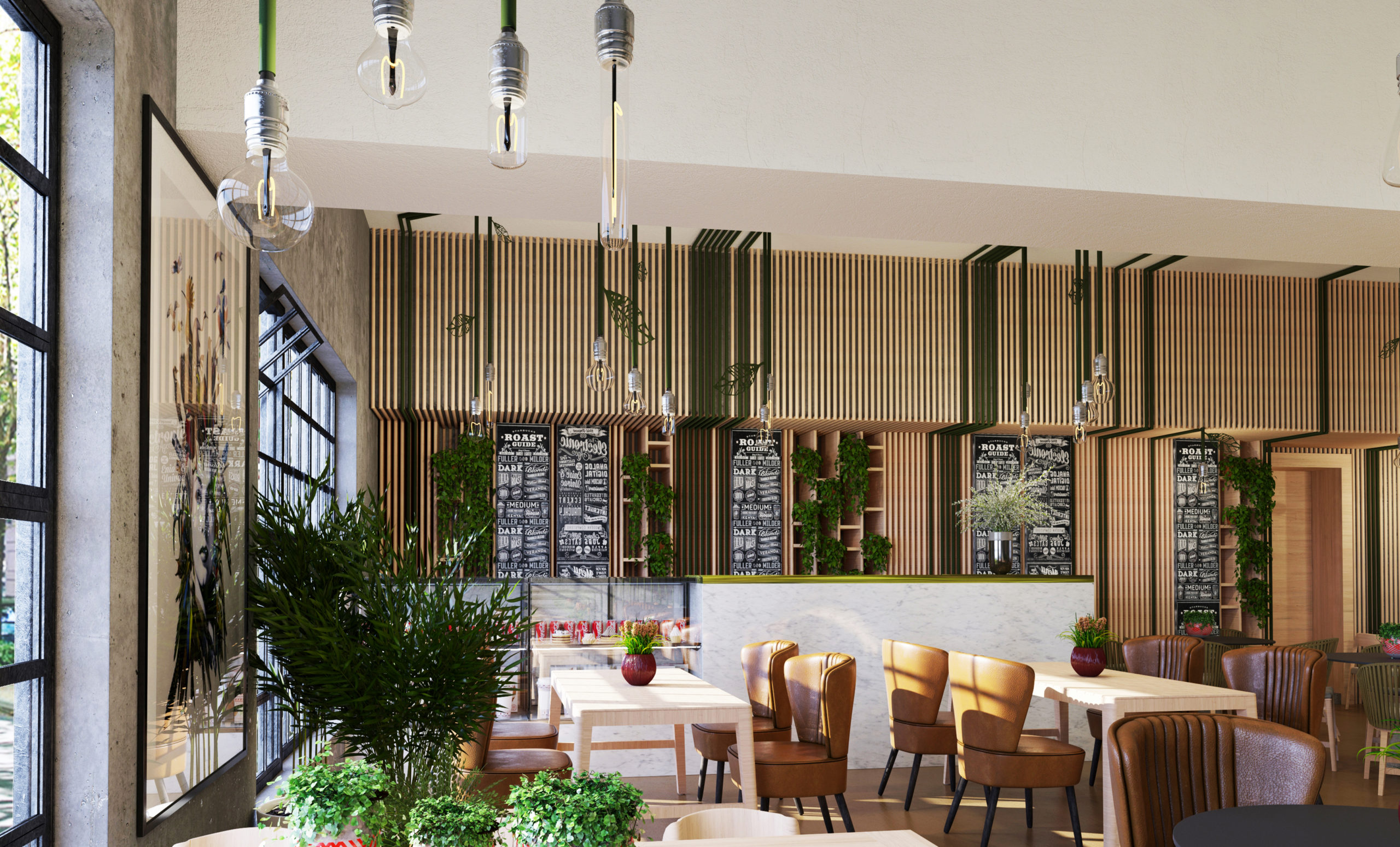 Project Leaf and Steel