Project description
Connection Cafe
Design cost:
Cost of sales:
Cafe. Moscow. 250 sq. m.
For one of the oldest enterprises in Russia – the Svyazstroydetal plant, we developed a design project for a cafe where plant employees could dine. Taking into account the vast flow of visitors, it was important to create not only a food area, but also to make it a recreation area.
Goals: Create factory café interior that takes into account the daily extensive flow of visitors, varying throughout the day. To make possible the use of space as a venue for corporate events and to provide areas for business lunches.
Solution: We chose a laconic Scandinavian style, this allowed us to increase the spaciousness and practicality of the space. In contrast to the bright colors, which are mainly designed for the interior of the plant, we used calm, relaxing shades so that the employees of the company could change the atmosphere throughout the day. The space was divided into 4 zones: a sofa group, a zone of tables, bar tables and cozy booths, which can be used for business lunches or negotiations. An important factor is that all furniture is easily mobile and can be quickly moved out of the room, providing the opportunity to transform it into a space for corporate events.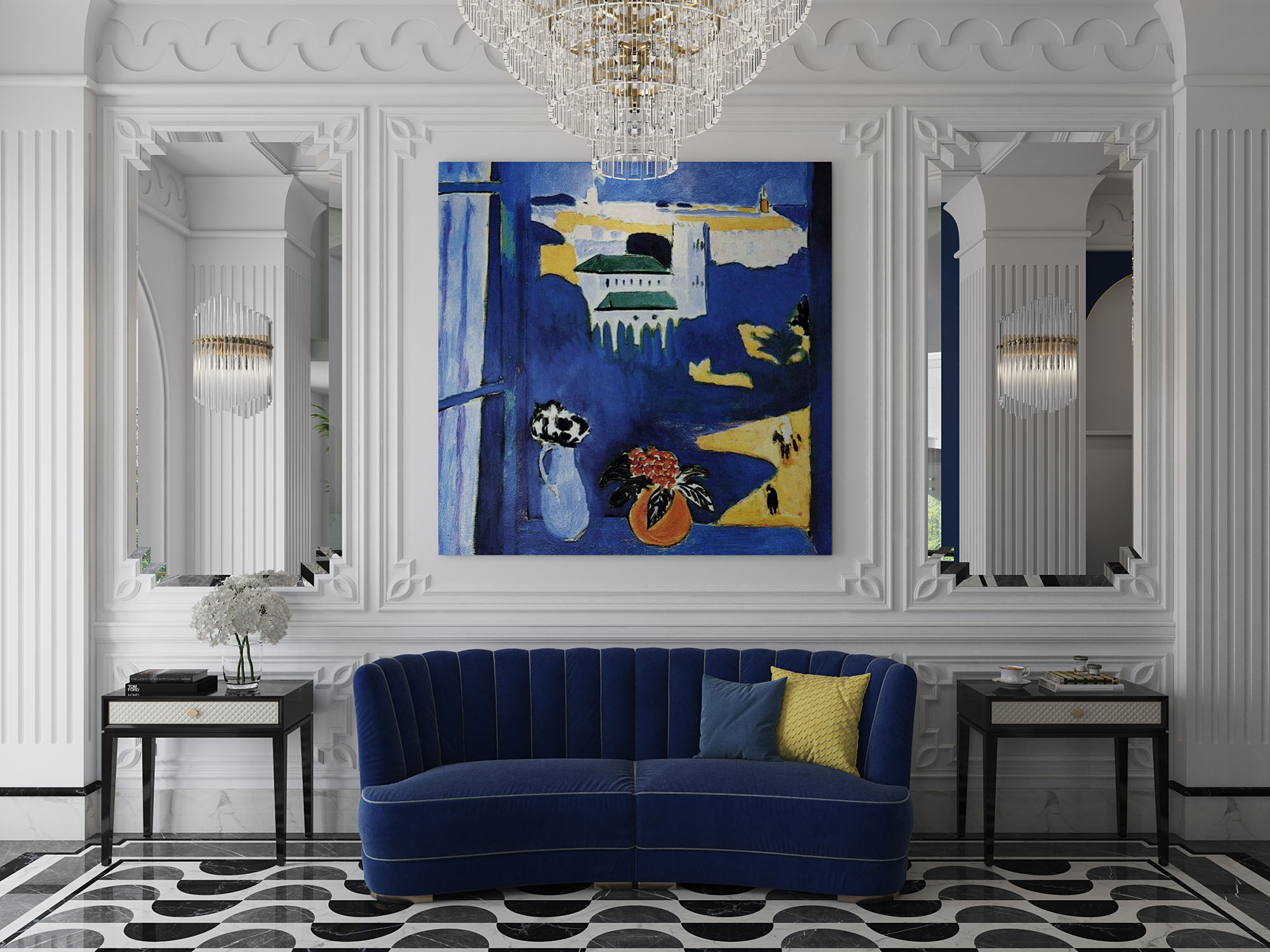 Project Apart-Hotel 5* Matisse