Project description
Wood Food
Design cost:
Cost of sales:
Food court. Moscow. 239 sq. m.
Shopping complex "Novoizmaylovsky" is the area center attraction. Many residents of the adjacent territories spend their leisure time here, so it was necessary to create the interior of a food area where guests of the complex could relax after shopping or meet friends.
Goals: To create a practical interior congruent with the interior of the complex itself that would take into account the extensive daily flow of visitors, in which guests of the center could be seated either in large groups or one by one. It was necessary to consider the availability of seats and the ability to convert the space.
Solution: In creating the interior, we chose durable, easy-to-use materials that will ensure convenient facility servicing in the future. Light colored wood became a good background for vivid accents that divided the space into zones. Thanks to our deliberate furniture arrangement, we managed to solve two problems at once: to place the furniture in a way that ensures guest privacy and to distribute the flow of people so that incoming and outgoing guests, as well as the service staff, do not interfere with each other.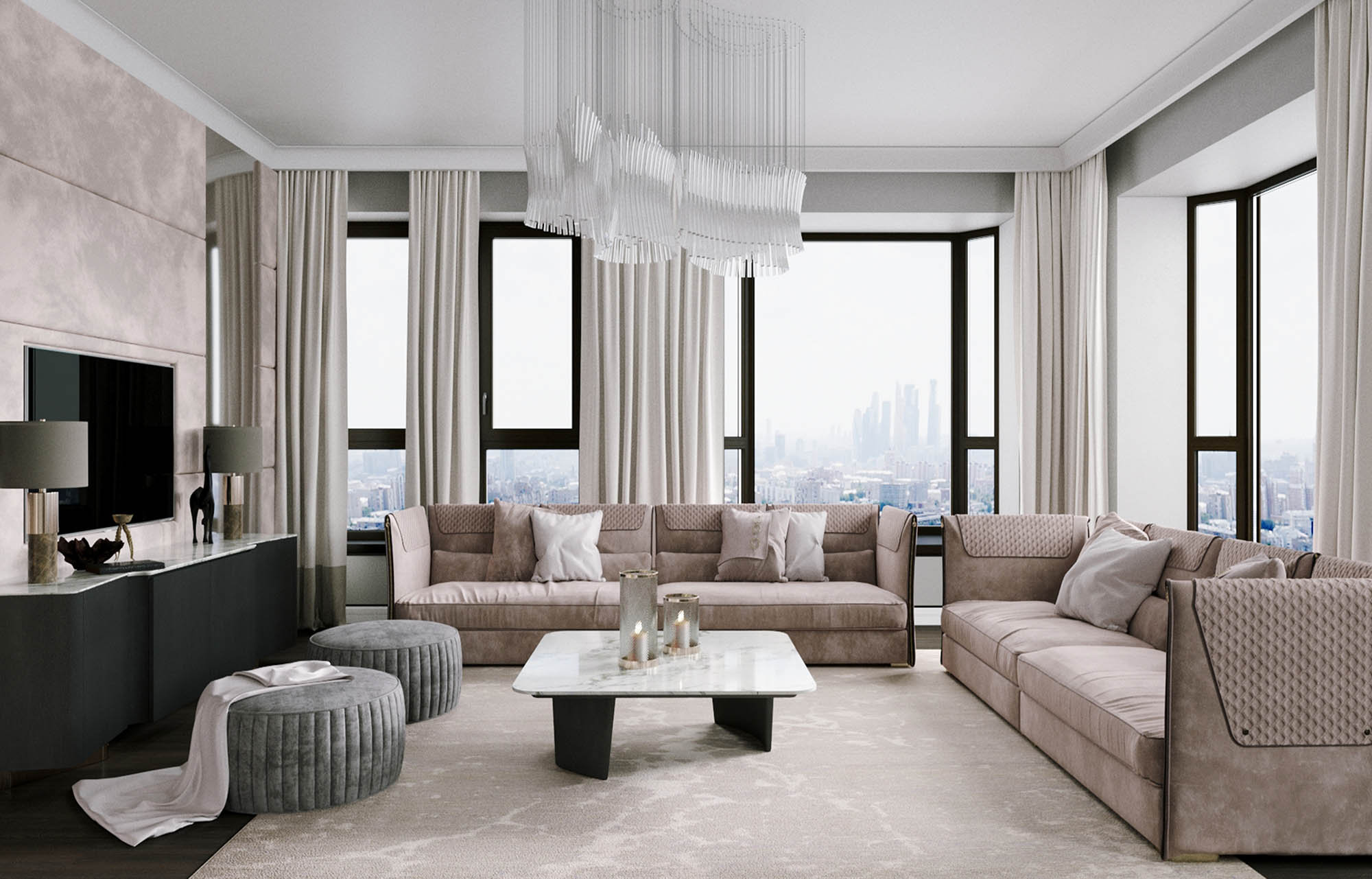 Project I'm Tverskaya ART DECO