Project description
Monet
Design cost:
Cost of sales:
Apart-hotel. Sochi. 55 774 sq.ft
Goals: The apartment complex "Monet" was created on the basis of the S.S.S.R. sanatorium located in Sochi, Russia. We had to create floor plans and interiors. Important tasks were: compliance of the interiors functionality of the apartments with the standards of a four-star hotel, as well as the creation of a design concept inspired by the works of the great artist.
Solution: We developed plans for two types of apartments – a studio and a two-room apartment. Because of the small size of the rooms, we used design furniture made according to our drawings. Thanks to this reception, we managed to accommodate all the necessary functional to every apartment, even in the most compact rooms. Thanks to the use of bright color accents and paintings in the interior, we conveyed the motives of the painting of the great impressionist, revealing the concept of the apart complex.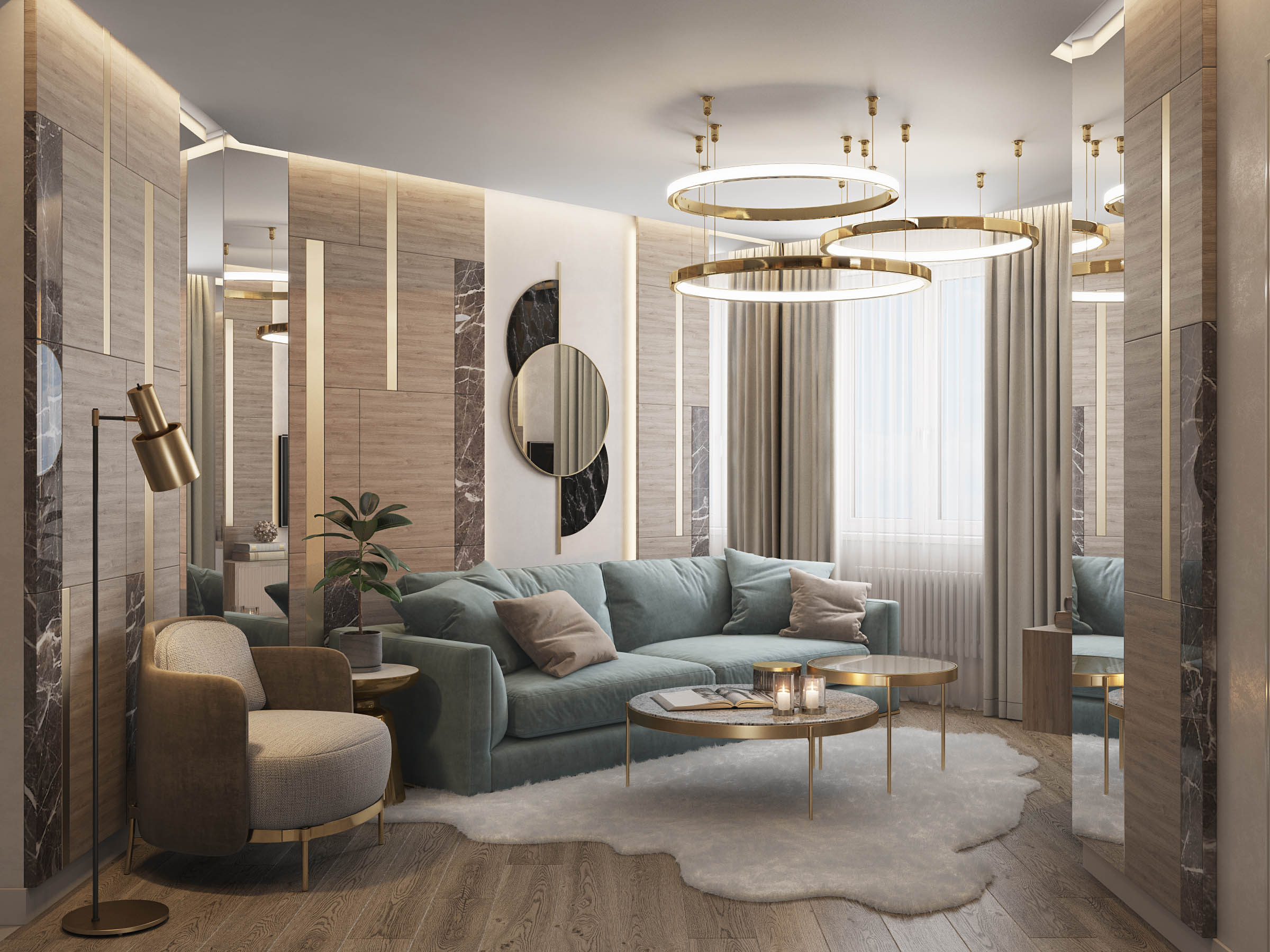 Project Sea Symphony