Project description
Green Food
Design cost:
Cost of sales:
Cafe. Moscow. 160 sq. m.
"Expostroy on Nakhimovsky" is one of the largest shopping malls offering decoration materials and design services in Moscow.  Beautiful and comfortable eating places are necessary for the functioning of such a large shopping center. We proposed to completely change the design of existing food points and make it fully meet the requirements of visitors, the most of which are interior designers and their customers.
Goals: To create a unifying concept design for all the food locations in the center and harmoniously fit it into the style and structure of the shopping complex.
Solution: All the food places in the center differed in size and location so separate project designs were developed for each of them where the expected flow of visitors, seating, and infrastructure were taken into account. In order for the establishments to look like a single ensemble, an overall style was developed for them that echoed the design and decoration of the center itself. At the same time each location received its own special features that distinguished it from the others. Thanks to the zoning methods, we were able to block off the locations in separate areas of the center, creating a sense of privacy without hiding them from visitors.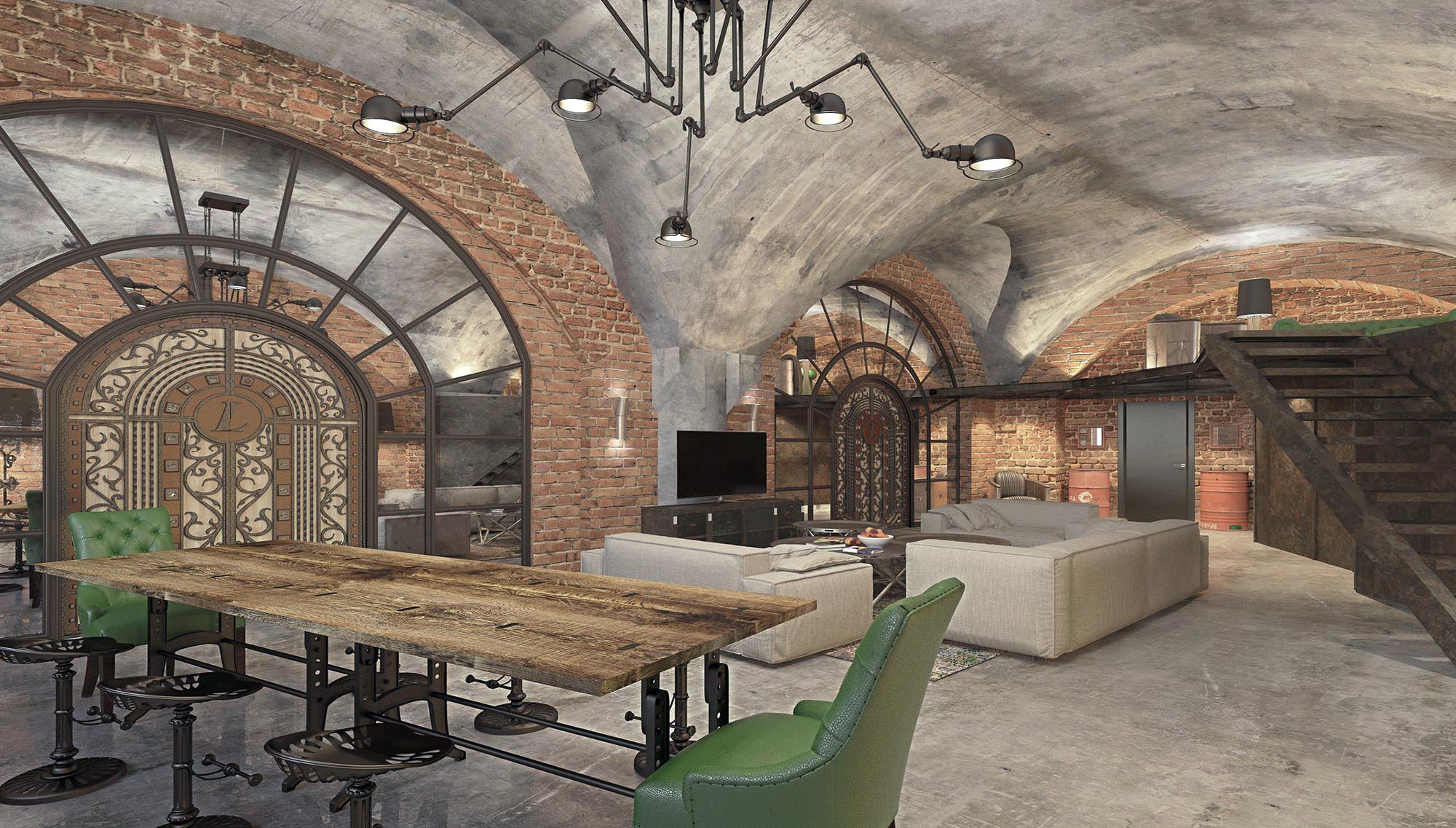 Project Loft Depre