Project description
Sense of Forest
Design cost:
Cost of sales:
Restaurant. Moscow. 210 sq. m.
In the course of designing a business center for "ABSOLUT Group" LLC we also needed to create a concept for a restaurant where office workers could have lunch or hold business meetings. Additionally, the restaurant should attract visitors from other business centers in the area.
Goals: To create a comfortable restaurant, attractive that would be attractive not only to the employees working in the business center, but also for people working around. Working during the day time for office workers, in the evening it was to become a leisure place for residents of the district. In the layout of the restaurant it was necessary to provide private areas for business meetings and landing places for large companies.
Solution: Tranquil tones and predominantly green colors fit well for both leisure and work. Intelligent zoning allowed us to separate meeting spaces and create a private atmosphere. Brass details completed the look – brass sheets encasing the bar counters along with elaborate lights made of brass wire.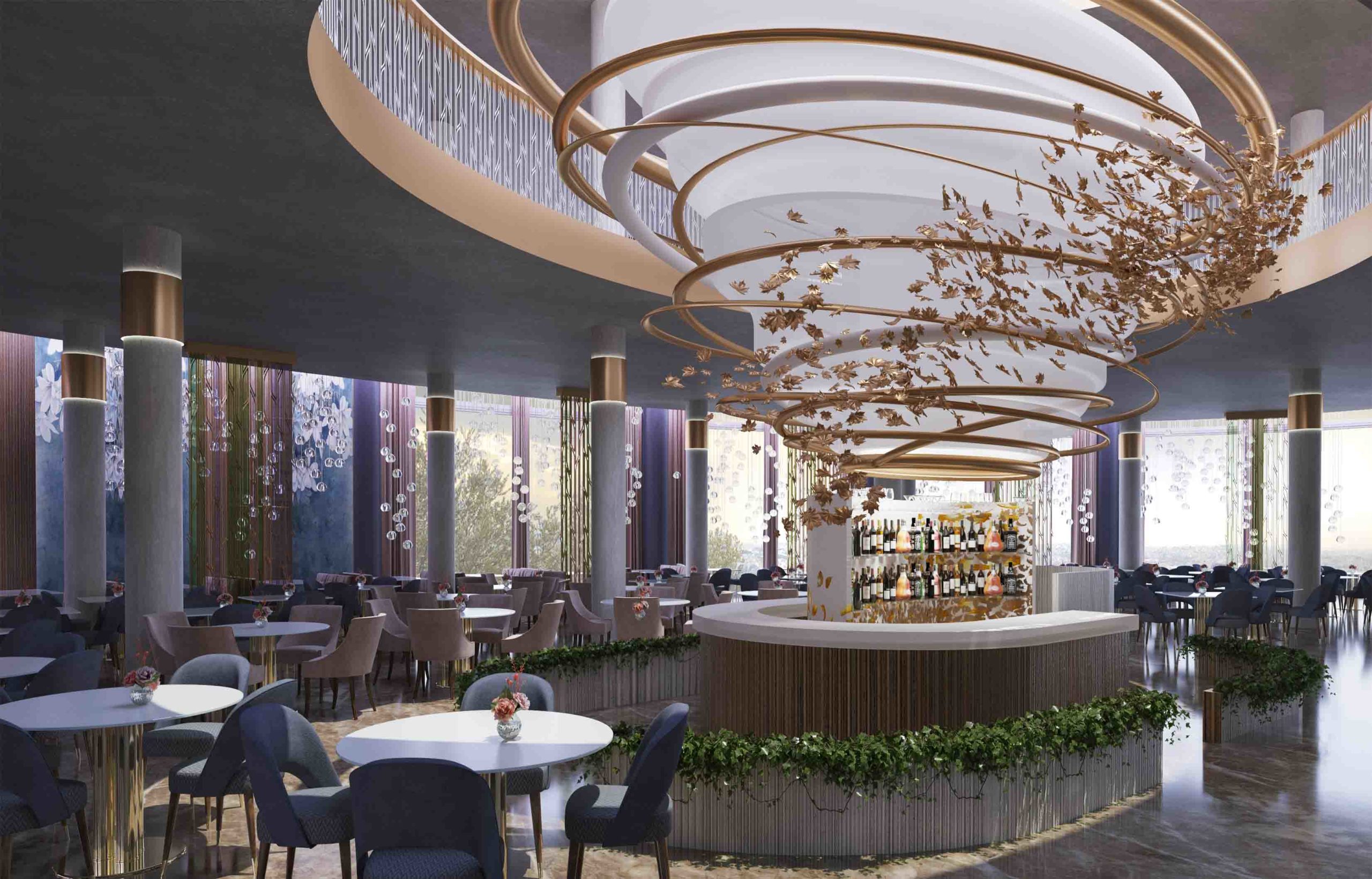 Project Restaurant Old Tolyatti